Kangra pips Sir Cecil to emerge Champion Horse | TOI
Posted on - 03 Mar 2019
Kangra pips Sir Cecil to emerge Champion Horse | TOI
Hyderabad:
It was a night of celebration as the champions of the horse racing community were honoured for their stupendous effort this season at the Indian Racing Excellence Awards function, here on Saturday.
The big winner was Kangra, who managed to pip Sir Cecil by one point to bag the Champion Horse of the Year award. "We are very humbled by the award. I wish to thank everyone who has been part of the process in achieving this success. I would like to mention trainer Suleiman Attaollahi, jockeys Sandesh and Trevor Patel. All of them have played an important role in our success. I would have been more proud if Kangra had shared the award with Sir Cecil," said owner Marthand Singh Mahendra.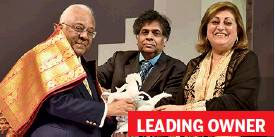 "People were a bit apprehensive and thought that MAM Ramaswamy colours will fade out when I took over. I have been able to continue with the rich legacy and I am honoured to receive this award," said Dr AC Muthiah, who received the award for Champion Owner on behalf of MAM Ramaswamy Chettiar of Chettinad Charitable Trust.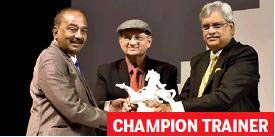 The Champion Trainer award was cornered by S Padmanabhan. "It's a privilege to receive this award and I would like to dedicate it to all my staff who have worked tirelessly. I had won my 100th classic with Indian Pharoah in the Golconda Derby Stakes recently and it has been a fruitful and successful journey thus far. Around 30 percent of my Classic wins came from Hyderabad," he said.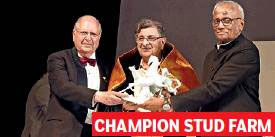 The Champion Stud Farm award was won by M/S Poonawalla Racing & Breeding Private Limited. "We are in our 75th year of stud farming. My father had brought a piece of land when I was born in 1943. We've won 369 Classics and 10 Derby thus far. This is a very special win for us," said Zavaray S Poonawalla.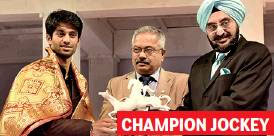 The Champion Jockey award was taken by Trevor Patel who said he was delighted to have won the award for the fourth time in a row.
Padma Shri Dr Cyrus S Poonawalla, Padma Bhushan Dr GV Krishna Reddy and Padma Vibhushan Dr Pratap C Reddy were also honoured for their contribution to society. TNN
Please Comment Below